Do not contact
Jump to navigation
Jump to search
If users have been given the role option "Allow contacting of staff" then they will be able to send emails to staff members via Insight. This can be done from various pages, including the timetable and linked adults and agencies pages.


Specific staff can be excluded from receiving emails from users, by using the do not contact page. Click the Add button to place staff members on the do not contact list. This will apply to all users, regardless of their role options. To remove staff members from this list, select them and then click the Delete button.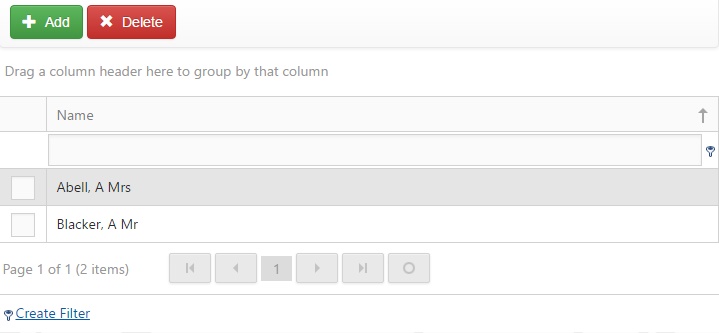 Once staff have been added to the do not contact list, users will not see the contact link that would allow them to email that member of staff. The example below shows the linked adults and agencies page.