Application usage
From InsightWiki
Current usage

KeepAlive status
The KeepAlive service allows Insight to perform automated tasks. If the KeepAlive service is not running, run an Insight service pack to restart the service. If this does not work, contact the online helpdesk



SIMS Account usage
SIMS accounts are specified when running the Insight service controller. When many users are logged in to Insight, the access to SIMS data will be shared between the SIMS accounts that are added via the service controller.


At least one of the SIMS accounts shown in this section should have 0 connections during peak usage time. If this is not the case, add more SIMS accounts via the service controller.



Command console
If there are serious errors/issues with Insight you will have to call the Insight support team and they will advise of the information to enter here.



Web server performance
The web server performance section shows how the IIS server that hosts Insight is coping.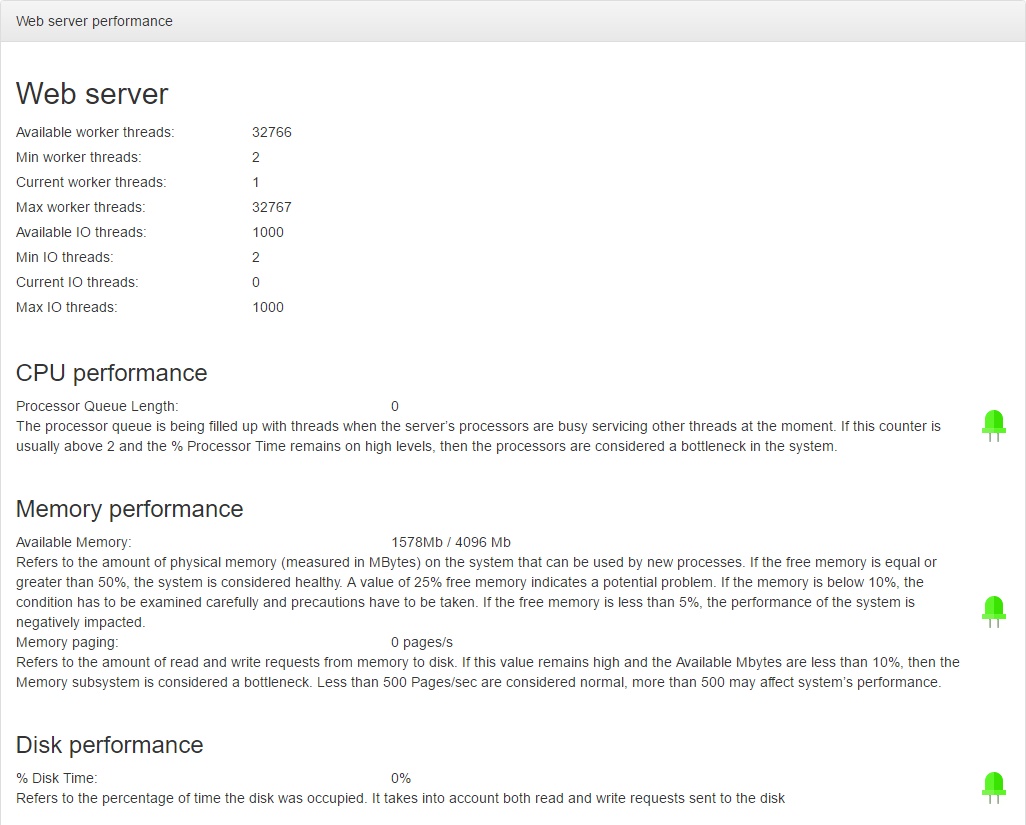 SQL locks

Backup
This item allows you to backup the Insight database. Enter a name for your backup, click Perform backup and this will be saved in the SIMS default folder.