Service pack
Jump to navigation
Jump to search
Insight version updates are applied by service packs, which are available to download from the downloads section of our website www.tascsoftware.co.uk.


The Insight service pack is an executable file (.exe) which must be run on the IIS server that is hosting Insight (and the main server if a server farm is being used). When an Insight update is performed all users will be kicked out of Insight. An update typically takes around 30 seconds.



When performing a version update there is very little work to do. The service pack will automatically run through the previous steps that were completed during installation and stop on the Commit tab. The Begin button at the bottom right of the window will begin the version update.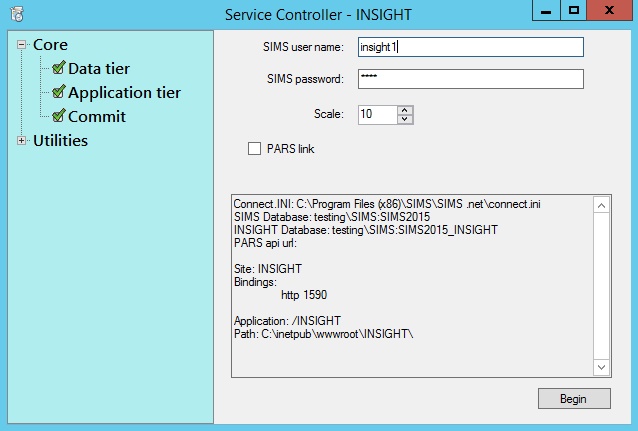 Once the version update has completed, Insight will open in a browser on the server. If Insight opens correctly then the version update has successfully completed and the Service Controller can be closed.


If you see any error messages or have any problems running an Insight service pack, please contact our online helpdesk.