Engagement analysis
Jump to navigation
Jump to search
Engagement analysis
The engagement analysis will show the number of parents or students who have logged in to Insight, compared to the total number who could have logged in. The options at the top of the window allow you to view different date ranges, or students compared to parents.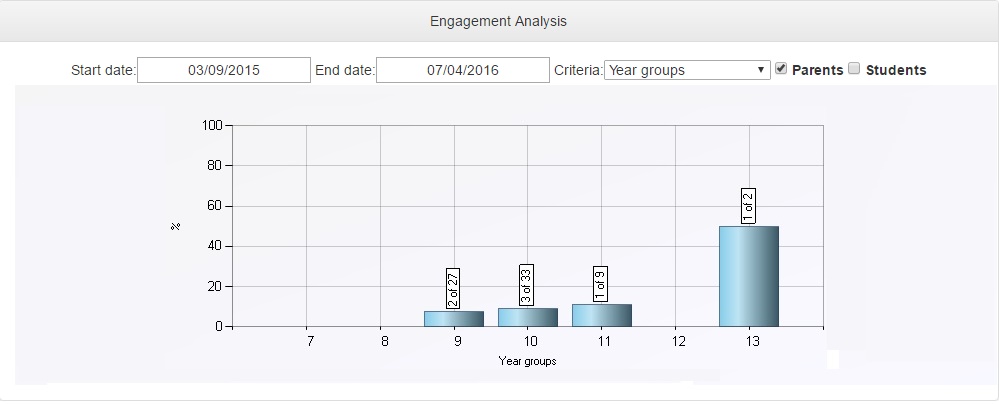 Feature usage
The feature usage section shows which pages are viewed most and least by users.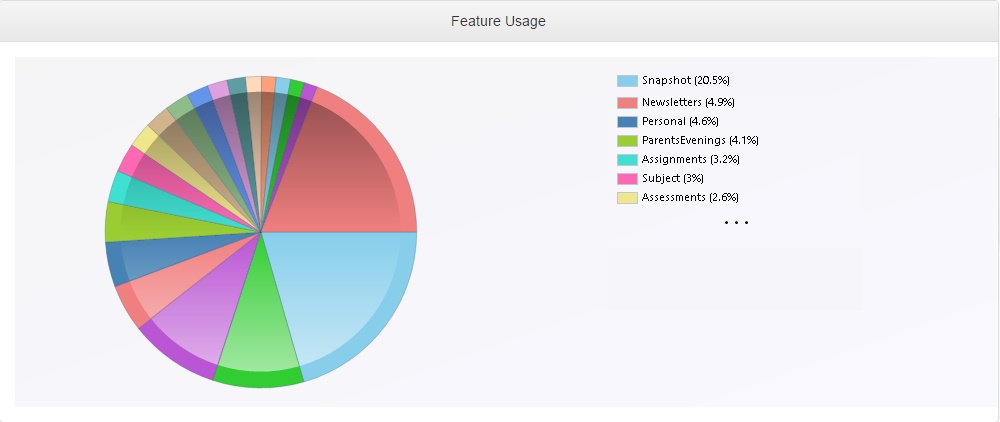 Uptake
The uptake section shows the proportion of users who have logged in, have not logged in and have had their accounts deactivated.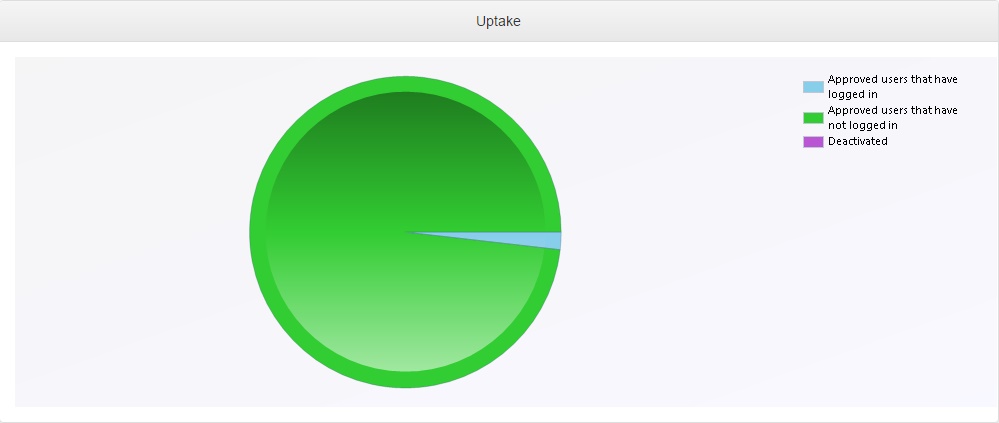 Linked but unengaged students
This section shows a list of pupils who are linked to activated accounts, but whose linked accounts have not logged in. These are pupils whose parents could have viewed the information in Insight, but have not.



Logins
The logins section shows the number of times each user has logged in.