Events
Jump to navigation
Jump to search
Events are used to allow users to reserve seats or places at school events, such as talent shows or school plays. Events are configured via the manage events page.


If multiple events are open for reservations then users will see a drop down at the top of the page which allows them to switch between the various events.


Events will either allow ticket-only reservations or seat reservations. Bookings are always allocated on a first-come first-serve basis. If seat reservations are allowed then seats reserved by other users will have black icons in them and seats reserved by the logged in user will have red icons.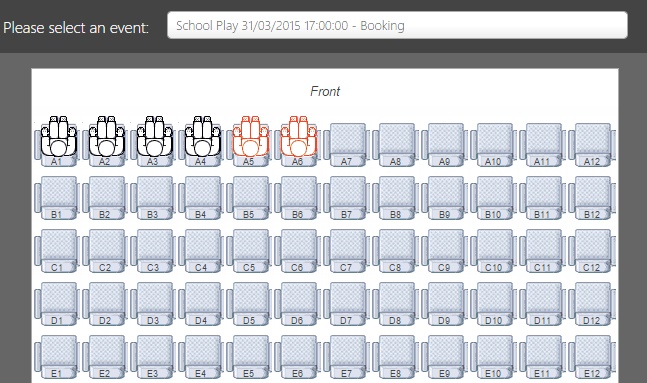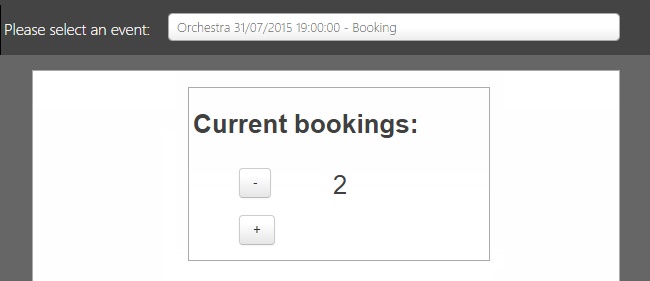 If ticket printing is enabled, there will be a print button at the top-right of the page. Clicking this button will print the tickets.