Difference between revisions of "PARS Connect mobile view"
From PARS
Jump to navigation
Jump to search
Line 41:
Line 41:
 

<br> <br>

 

<br> <br>

 

Direct from the main menu <br>

 

Direct from the main menu <br>

−

[[File:mblmainmenbeh.jpg]] <br>

+

[[File:.jpg]] <br>

 
 
 

From the WHEREIS button: <br> <br>

 

From the WHEREIS button: <br> <br>
---
Revision as of 11:03, 14 May 2014
Mobile Pupil Data Management
Class registers, behaviour logging, access to grades, pupil information and communication .... all in the palm of your hand
The quick and easy way for teachers to record behaviour, grades and class attendance from a mobile device
Whether in the classroom, PE outside or educated off site, PARS Connect Mobile is an intuitive, cost effective solution for accessing pupil data without requiring terminal services
teachers can also be notified of pupil detentions, extra curricular classes, on report pupils and other staff notices
PARS Connect Mobile records attendance back into SIMS in real-time....instantly! Behaviour and grading can also be written to SIMS if required.

If you are able to use behaviour, grading, communications and take registers in PARS Connect (Classic view) then you will have the correct options to use the same functions in PARS Connect Mobile. Please refer to permissions section for further details
Login
You can switch PARS Connect Classic to PARS Connect Mobile view in various ways
1. When logging in the PARS, click the Mobile icon here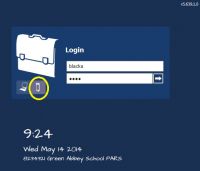 If you are logged in via Classic View, go to the top tool bar and click the mobile icon



PARS Mobile Main Menu allows for ease of navigation with features listed. From here if you wish to switch back to Classic View, click bottom left corner. Logout to the left.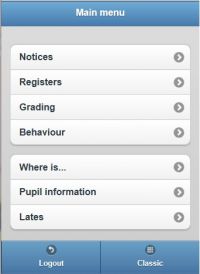 Attendance/Registers
From the main menu, if you want to take your registers for today, simply click Attendance and the relevant register as listed. Once opened you can either click on each attendance cell to take the register as marked in yellow below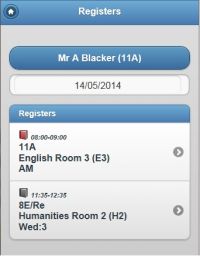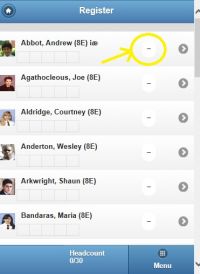 OR select mark all as present - not forgetting to update absent pupils by re-clicking onto the attendance cell next to the pupils name



From the register menu above, you also have the option to add an unexpected arrival. If a pupil is not listed on your register due to timetable change, behaviour issue for example, you can temporarily add the pupil to the register here. Simply click 'add unexpected arrival' and select pupils name.

Pupils attendance can also be accessed via the WHEREIS button. This can be used to add attendance of the pupil - example, pupil walking around corridor and late to class. Attendance offsite.
From the main menu, got to WHEREIS, select the pupil and the time slot. You can then update the register here by clicking on the attendance mark cell next to the period



Behaviour
Positive, negative and neutral behaviour can be logged or edited via a register, from the main menu or the WHEREIS button. Behaviour must be Configured in PARS Connect Classic View prior to using in PARS Connect Mobile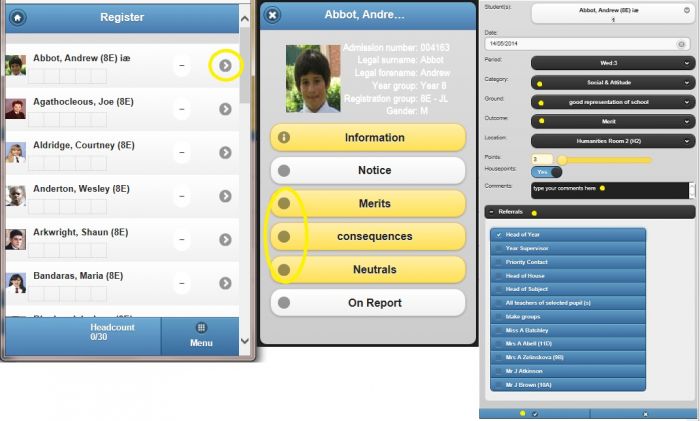 Direct from the main menu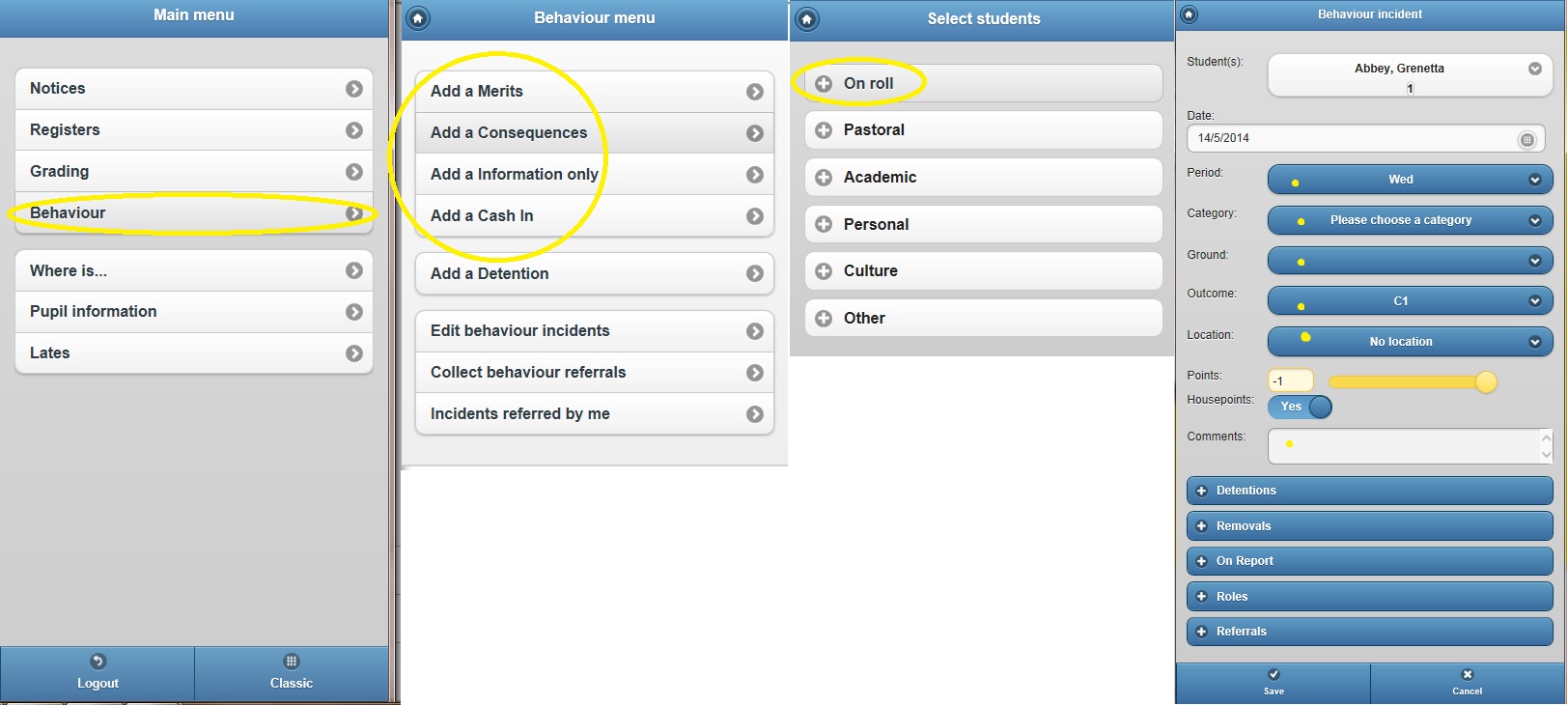 From the WHEREIS button:

File:Mblwherisbeh.jpg
Communication
Pupil Information
Assessment